Tami Swerdfeger — 5 star
Amazing items to rent. I spoke with Amanda told her I was going for a Hollywood Glam look for an open house I was doing. She was so kind and patient and helped me pull it off. Not only are her items wonderful but so is she. Thank you Amanda!
Michelle Lindsay — 5 star
It was such a pleasure to work with Amanda to arrange a styled bohemian bridal photoshoot! Here pieces made the sets come alive.
Karen Lynn Krause-Body — 5 star
Pure perfection is how I would describe Amanda's rentals and event planning! She has an amazing eye that can transform any backyard, room or venue into an exquisite event!!!
If I could give her 100 star rating I would!!
Cindy Roberts-Smith — 5 star
Love the creative ideas!! The best around! Vintage IS the new black you could not select a better company for your party.
Cheryl Mong — 5 star
My wedding wouldn't have been the event it was without Vintage Chic Rentals!
Love her stuff!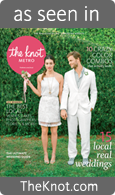 Read all of our wedding reviews on our
Vintage Chic Rentals & Staging
Storefront at